Healthcare Providers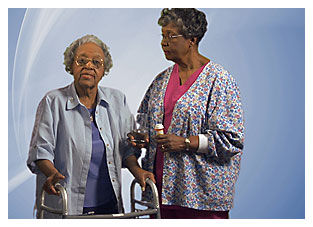 Healthcare providers, such as doctors, nurses and home healthcare agencies are a highly trusted resource for populations with access and functional supports needs. Because patients value your input and depend on you for their well-being, tools on the Materials for Download page of this website (including videos that can be viewed in your waiting room) will be especially helpful to you.
The following are also suggestions for how to engage patients in helping them prepare for hurricanes:
Begin discussing preparation with patients by utilizing the

Together Against the Weather

motivational questionnaire provided in the Materials for Download section of this website. It will be very helpful in determining whether your patient has a plan and, if not, getting them started.
Assist your patient in determining what plans should be made in advance to travel safely if they are evacuated, such as extra medications, supplies, written prescriptions and other important papers.
Discuss what continued treatments may be needed if they must evacuate to another location. Remind your patients that emergency rooms and hospitals are not shelters.
Assist your patients who live in areas that are likely to be evacuated, or for whom staying home without electricity will not be safe to determine where they will travel to and what local support (such as pharmacies, doctors or clinics) will be available.
If your patients will need transportation assistance, please direct them to dial 211 to register for help.